Fall Networking with Amgen
Join the NSBE Boston Professionals and our partner Amgen for our Fall Networking Event! Open to all STEM college students and profressionals
Join the National Society of Black Engineers Boston Professionals and our partner Amgen for a Fall Networking event.
The event will kick off at 4pm with a tour of Amgen located at 360 Binney St, Cambridge, MA 02141. Then, we will walk over and continue with a networking reception at Cambridge Brewing Company from 5-7pm at 1 Kendall Square Bldg 100 Cambridge, MA 02139.
College Students and STEM Professionals welcome to apply.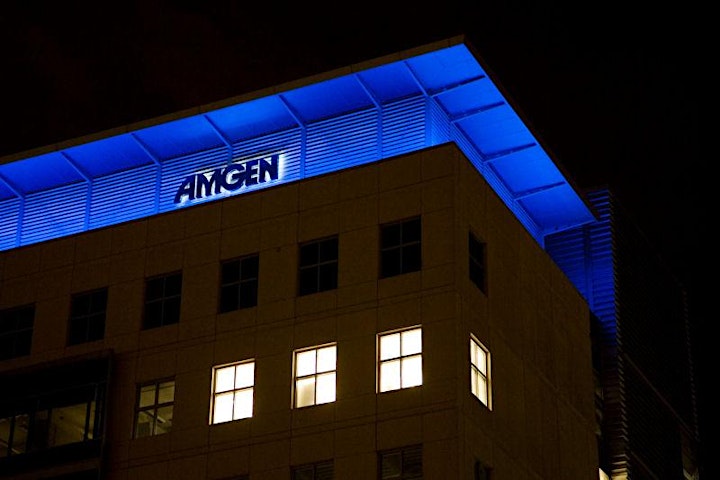 ABOUT AMGEN
AMGEN INC. is an American multinational biopharmaceutical company headquartered in Thousand Oaks, California. One of the world's largest independent biotechnology companies, Amgen was established in Thousand Oaks, California, in 1980. is one of the world's leading biotechnology companies. Amgen is a values- based company, deeply rooted in science and innovation to transform new ideas and discoveries into medicines for patients with serious illnesses. Focused on molecular biology and biochemistry, its goal is to provide a
healthcare business based on recombinant DNA technology.In 2018, the company's largest selling product lines were Neulasta, an immunostimulator used to prevent
infections in patients undergoing cancer chemotherapy and Enbrel, a tumor necrosis factor blocker used in the treatment of rheumatoid arthritis and other autoimmune diseases. Other products include Epogen, Aranesp, Sensipar/Mimpara, Nplate, Vectibix, Prolia and XGEVA. For more information on AMGEN, please visit amgen.com
About NSBE Boston Professionals
NSBE Boston opens channels of opportunity for the academic and career development of Black students and professionals who positively impact their communities. NSBE Boston is non-profit 501(c)(3) founded in 1988 and has a membership of Black professionals spanning the New England area. For more information, please visit www.nsbeboston.org